Get to know us
Cam Girl Diaries Podcast offers a captivating blend of enlightening education, empowering motivation, and enjoyable entertainment, all geared towards empowering aspiring cam girls to excel in their craft.
Embark on an exciting journey with the charismatic Gary Gabagool and the enchanting Lushious Leesha, a renowned cam model. Together, they bring you captivating insights and engaging discussions that delve into the intriguing realm of camming. With their unique blend of fun and knowledge, they create an immersive experience that sheds light on the fascinating world of camming, leaving you entertained and informed.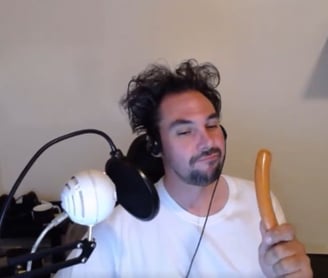 Gary Gabagool is a highly recognized Content Creator celebrated for his creation of the popular online persona, Pervert Pete, and the YouTube channel aLiLCrankCrank, which he successfully cultivated into an impressive fanbase exceeding 100,000 subscribers.
In 2020, Gary embarked on a new venture, giving birth to the flourishing Cam Girl Diaries Podcast, a platform he diligently curates as both producer and host, consistently delivering engaging and thought-provoking episodes to captivated audiences.
Lisha is a professional content creator who specializes in producing live cam shows featuring adult-oriented game shows.
Leesha finds great satisfaction in engaging in insightful discussions regarding the webcam modeling profession, alongside her passion for offering valuable guidance and expertise within the dynamic camming industry.